A locally owned and operated
innovative success story.
Established in 2009, LGI is a 100% Australian based and operated leader in carbon abatement that's committed to a clean energy and zero-carbon future. We specialise in extracting biogas from landfills and combusting it to abate carbon and create dispatchable and renewable power.
Our innovations and industry leadership include:
Registering the first new (non-transitioning) carbon abatement project under the Carbon Farming Act
Purpose-built ERF compliant biogas flares
Siloxane removal systems for biogas to power generation on landfills
Gas field installation and design – including offset extraction well design
Remotely monitored control systems with real-time data
To engineer a clean energy,
zero-carbon, future.
Our vision is to be people engineering a clean energy, zero carbon future, by achieving our mission of expediting the transition to renewables by delivering clean energy and lower carbon solutions, reliably, effectively, commercially for our customers.
Put People
First
Learn
& Grow
Do What's
Right
Innovate,
Create, Solve
Have
Fun
Be
Courageous
Our ESG principles - put people first, care deeply about sustainability and do what's right.
We are guided by our Environment, Social and Governance (ESG) principles.
The objectives of our Environmental Policy are to have a positive impact on the environment, leave our surroundings better than how we found them and provide a positive environmental outlook for generations to come.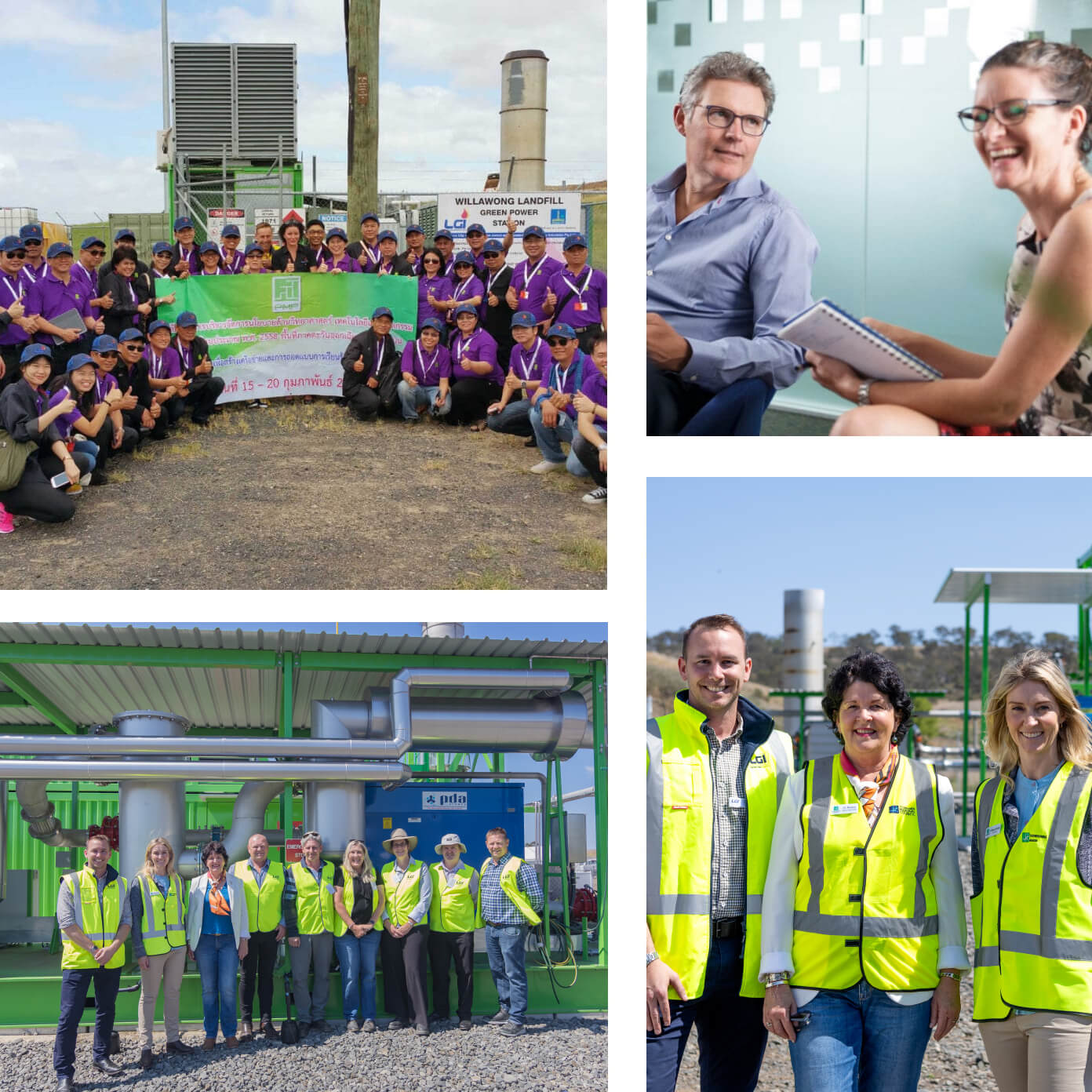 Our culture is unique.
Having fun whilst staying safe
Resonates through our safety record, low staff turnover and positive, long term customer relationships. This enables us to collaboratively, innovatively and safely design, build, own and operate best practice renewable energy and carbon abatement facilities managing biogas from landfill.
---
Big supporters of mental health and well being
LGI are proud sponsors of Beyond Blue, Movember and Mullet for Mental Health. They work to address issues related to depression, suicide, anxiety disorders and other related mental illnesses.
"Having had first and second hand experience with mental health challenges, really opened my eyes to the importance of organisations like Beyond Blue. The sooner more employers realise the importance of employees being both physically and mentally fit, the better our society and economy will be."
Adam Bloomer, Managing Director and CEO, LGI
---
Diversity Champions
We believe workplaces should be representative of our diverse society and customers.
Proudly, our board and senior executives' names include Vik, Jess & Abi, and not only Andrew or Michael. Our Chair is Indian, our board is one third female, our senior executive team is over 40% female and we are striving for more diversity in all of its forms.
We really enjoy what we do.
This error message is only visible to WordPress admins
Error: Access Token is not valid or has expired. Feed will not update.