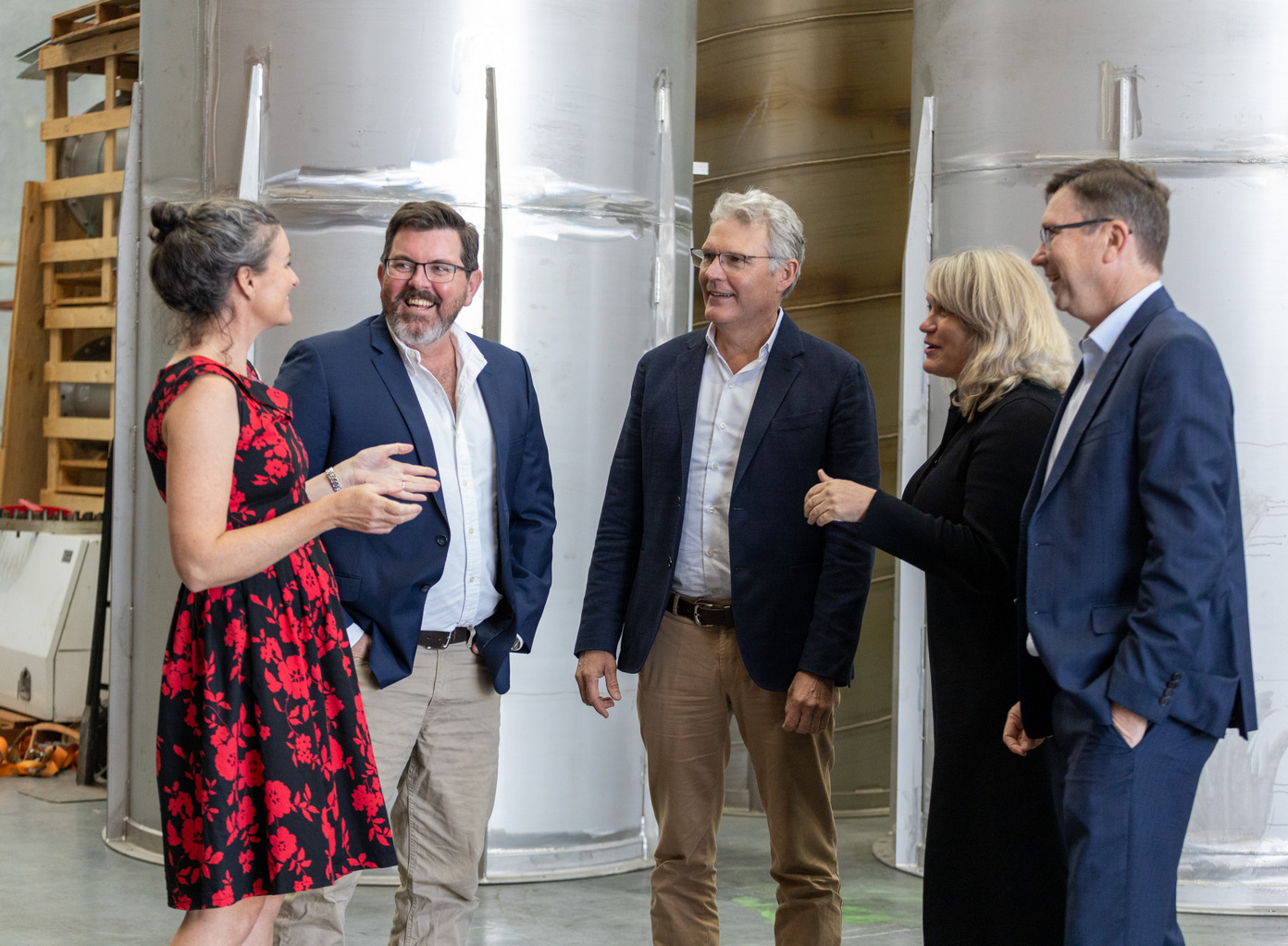 We want people to
learn & grow.
We want people to learn and grow, to innovate, create and solve, to be courageous, to always do what's right and to have a lot of fun and laughter along the way. When you work with us you will feel this difference, revel in it and benefit from it.
Our Management Team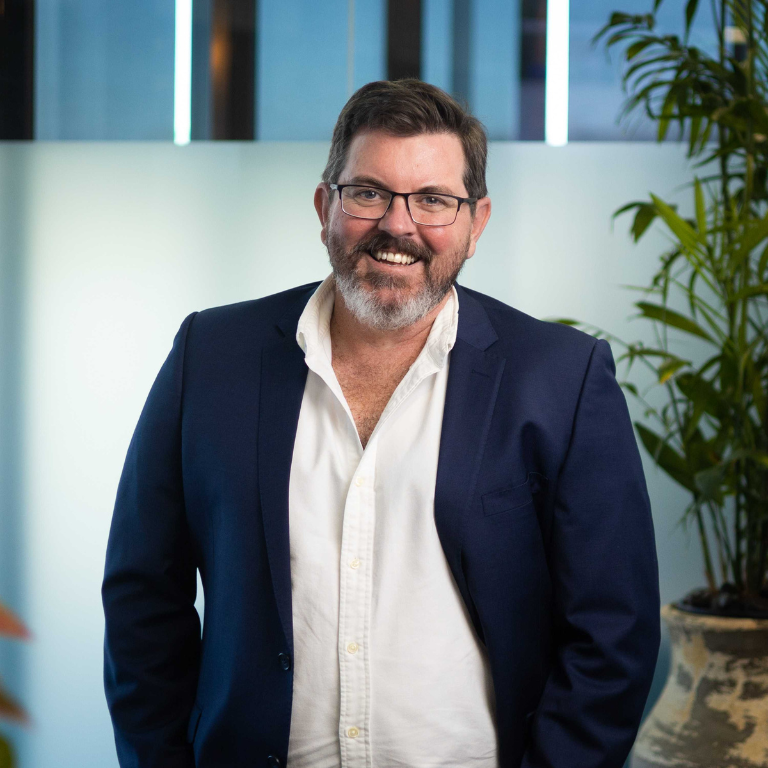 Adam Bloomer
Mild-mannered MD by day, masked eco-friendly vigilante by night, I strive for truth, justice and greater efficiency from dump gas operations. I can leap over piles of waste, design pipe layouts, estimate gas yields and sniff out a deal from miles away with my waste ray vision. Oh hang on, I am just a lucky sparky-come engineer, surrounded by an excellent team.
Linkedin profile.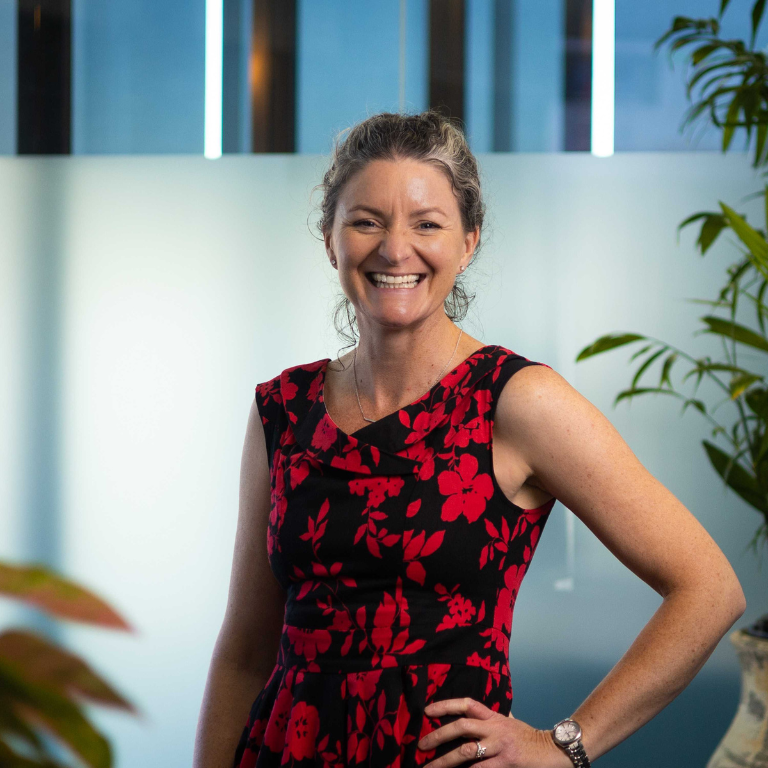 Dr. Jessica North
Since the age of 19, I have dedicated my life to saving the world, one landfill at a time. Several countries, degrees, languages, and rubbish dumps later, I joined LGI in 2012 to lead the company's carbon vision and promote earnest social and environmental ethics. I continue to pursue global salvation in my professional and personal life and hope to one day achieve fluency in Australian vernacular. LinkedIn profile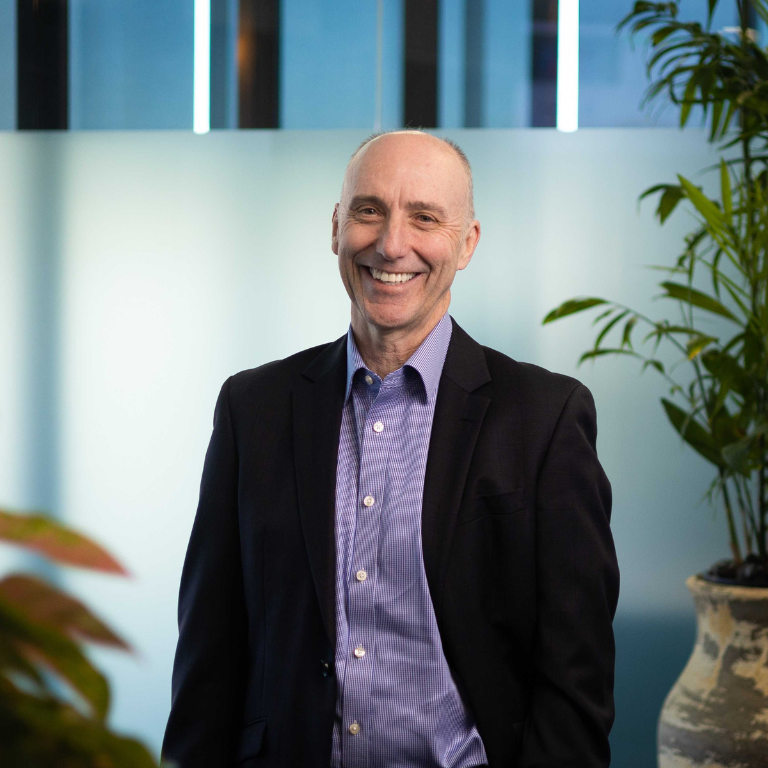 Dean Wilkinson
With three grown children, I want to ensure they have a planet as beautiful as it was when I was starting out. LGI gives me a great opportunity to put 30 years of commercial management experience towards preserving that beautiful planet. I'm also an energy nerd, happy to discuss the electricity industry for hours if you let me. LinkedIn profile
Jarryd Doran
As an avid outdoorsman and engineer I'm always looking for new and creative ways to address the impacts civilisation has on our environment. At LGI I'm able to contribute my knowledge and experience towards developing innovative renewable energy, low carbon solutions across Australia. Enjoying today, working on a better tomorrow.
LinkedIn profile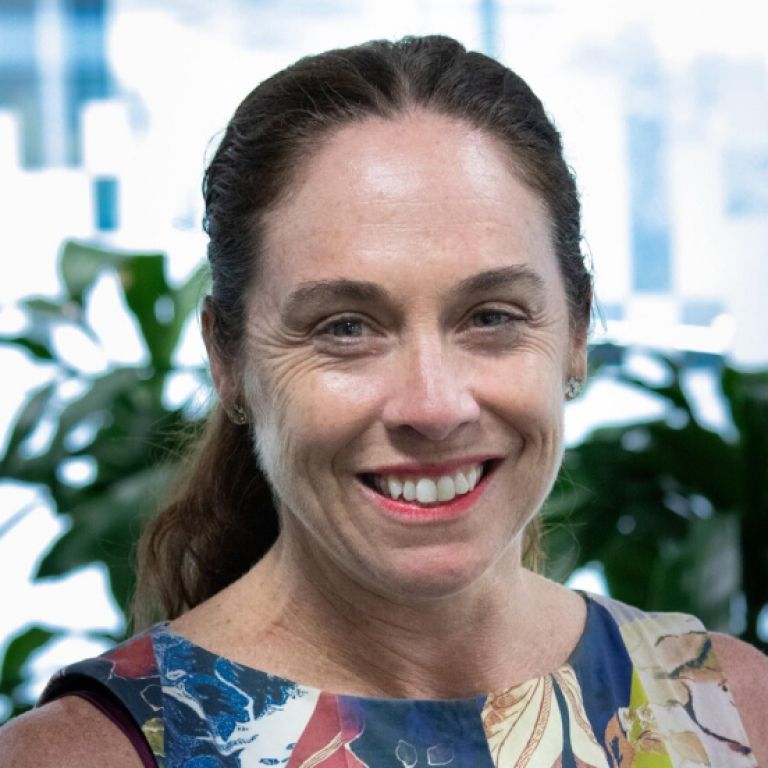 Katrina Nelson
A passionate and pragmatic environmentalist, excited by implementing commercial and innovative solutions to improve our community and climate – at work and at home. The opportunities are endless. I love the outdoors, great food, playing with my kids and lively banter with interesting people, even better if it's together!
LinkedIn profile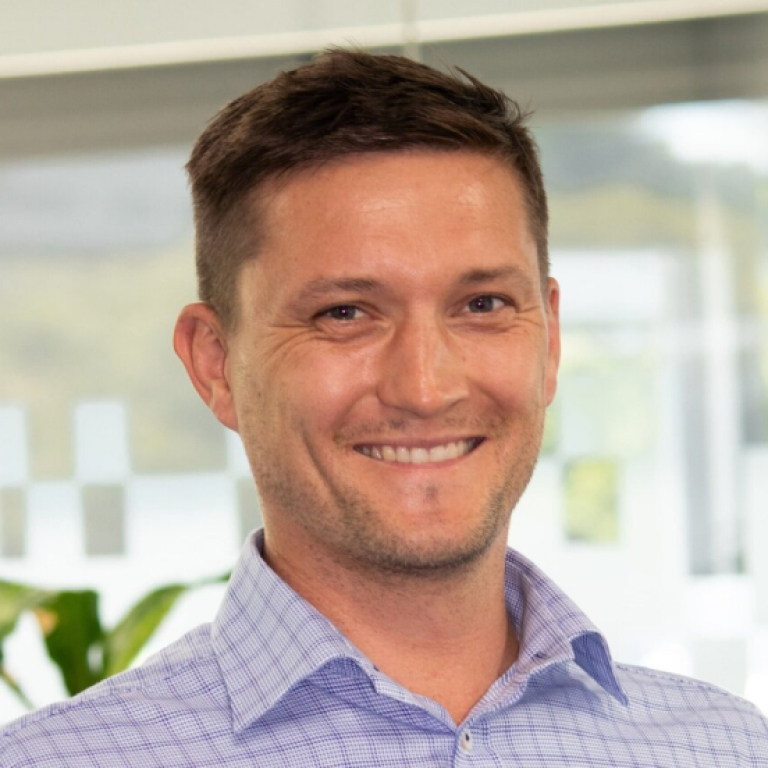 Brendan Fraser
In pursuit of global sustainable development I've found the most rewarding to achieve this is to beneficially use biogas from landfills. My environmental studies led me to resource recovery and renewables a decade ago and I've not looked back. At LGI I team up with like minded, passionate, specialists at the cutting edge of the industry, to create positive change.
I spend my free time in nature which is all the more reason to help manage our impacts on climate change and nature.
LinkedIn profile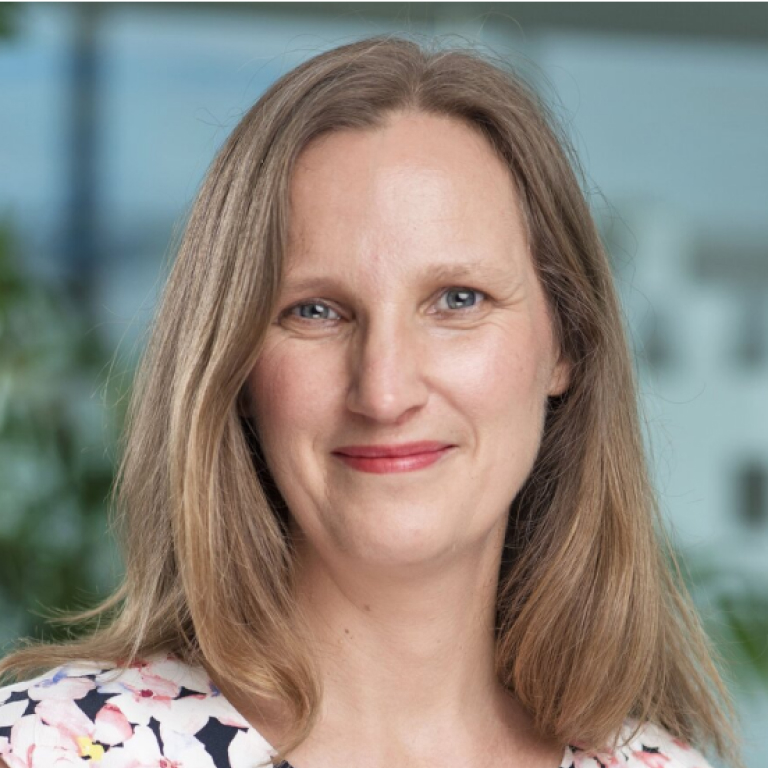 Jane Brimblecombe
I enjoy two important roles at LGI, Financial Controller and head of LGI's fine tea appreciation society. I manage all our day to day financial matters for the entire business, supervise accountancy and work closely with our CFO. I also take great pride in fostering the ritual of bringing our team together to reflect and chat over a good cup of tea.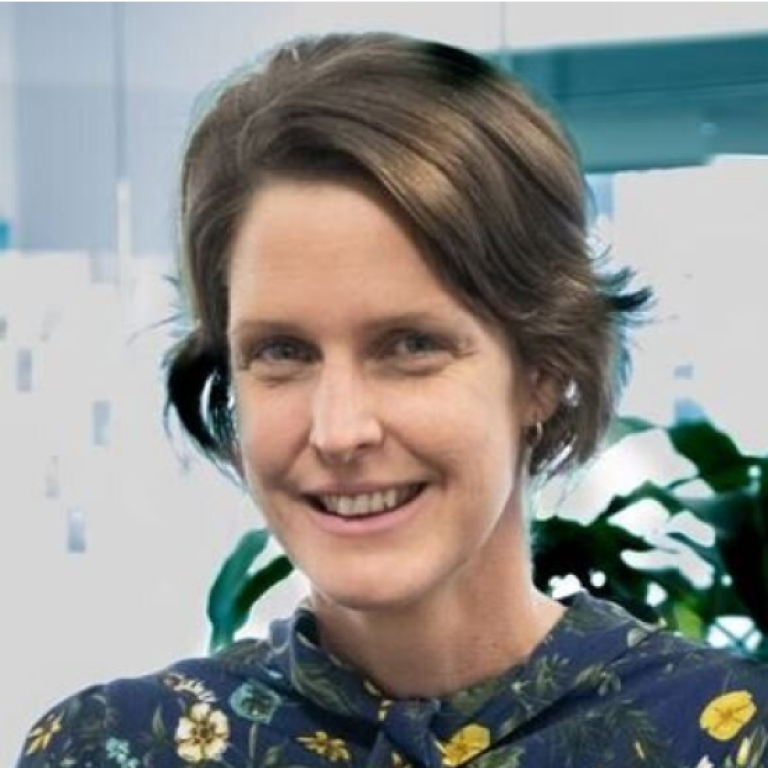 Maria Bone
At LGI, I passionately use my experience to apply a practical approach to deliver meaningful and sustainable improvements in OHS throughout LGI.
Previously as an Environmental Consultant for major infrastructure projects, I've seen first hand how ineffective OHS practices can create resistance and frustration, instead of helping improve workplace safety.
I was so determined to challenge this, that I embarked on more tertiary study during maternity leave. This enhanced my multi-tasking superpowers, but that's another story…
LinkedIn Profile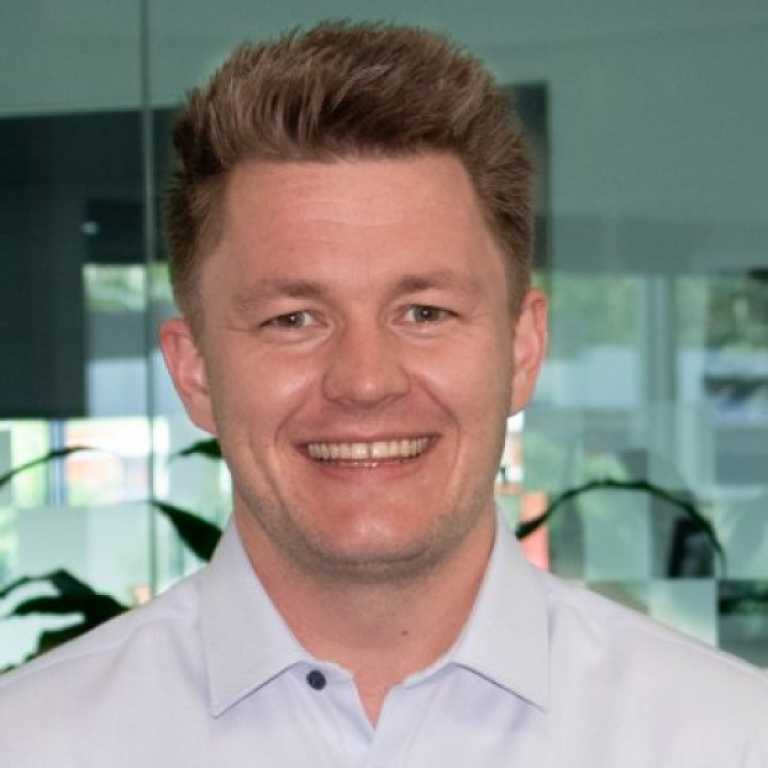 Thomas Schnatz
Born and bred in Germany. I came to Australia for what was supposed to be a short stint and 5 years later I made Australia my second home.
Previously working for one of the major gas engine servicing companies in Europe, I bring to LGI 11 years of experience as an engineer specialising in gas engines. I enjoy working in the LGI team as we drive forward green energy projects for the future of our environment. 
In my free time I love to socialise, be outdoors on my mountain bike or playing a game of field hockey.
LinkedIn profile
Board Members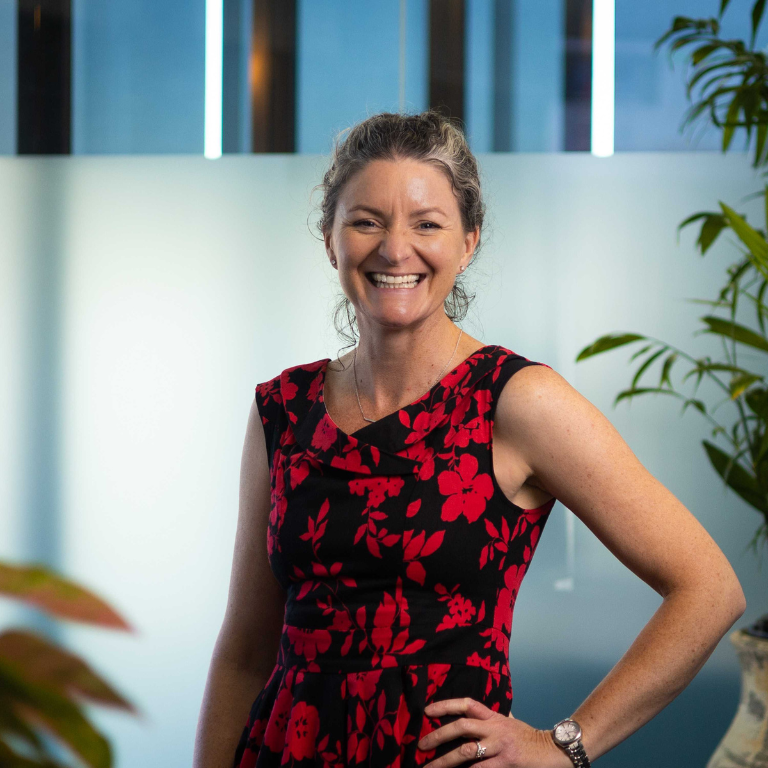 Dr. Jessica North
Jessica has collaborated with LGI since 2010, joining as Sustainability and Carbon Manager in 2012, and being Executive Director from 2013 (Chair January 2013 – December 2017) and CEO from January 2018. Having worked in the waste sector for 20 years, including roles in management, consulting and research, Jessica has extensive Australian and international experience in developed and developing countries delivering projects to government and private sector clients. She has a strong track record in working with local authorities to design and implement practicable solutions to address waste and climate issues.
She has received various research awards and was named Young Scientist of the Year in New Zealand in 2005 for her landfill studies. Jessica holds a Masters degree in Environmental Science and a PhD in Environmental Chemistry. In 2009, Jessica authored an international strategy around waste and climate change issues for the UN Environment Program (Division of Technology, Industry and Economics).
In Australia, Jessica has previously held senior positions with Hyder Consulting (Principal Environmental Consultant) and SLR Consulting (Principal).
Vik Bansal
Vik Bansal, appointed chair in April 2021, is CEO and Managing Director of Boral, Australia's largest vertically integrated ASX listed (ASX:BLD) construction materials company, with 5,000 plus employees and 300 sites. A seasoned industrial leader with 30+ years' experience in CEO and senior leadership roles, including most recently CEO and Managing Director of Infrabuild, (A$7.0 Billion AUD vertically integrated steel manufacturer employing 6000 plus people across US, China and Australia) and Cleanaway Waste Management (ASX:CWY), a 6 Billion ASX 100 company, where he led a 5 x growth in its market capitalisation, to being market leader in its space in Australia.
Vik holds a Bachelor of Electrical Engineering (Honors), an MBA. He has also completed Master in Laws in Enterprise Governance, INSEAD's Advanced Management Program. He is a Fellow of the Australian Institute of Company Directors (AICD) and a Fellow of Engineers Australia.
With over 30 years' experience in executive and board roles in Australia, Asia, and the United States, he has a proven track record of leading public listed industrial organizations through significant growth, transition, and improvement.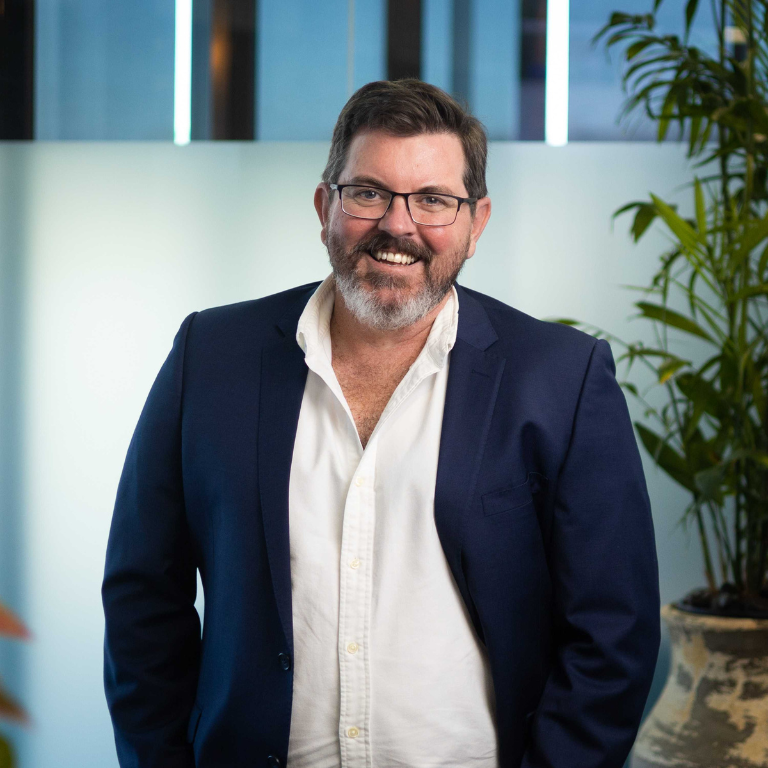 Adam Bloomer
Adam established LGI in 2009 to provide high quality biogas solutions for landfill sites across regional Australia, and he has since been the Company's Managing Director. Active in the biogas, renewable energy and waste sectors for over 16 years, he is a recognised innovator and business leader in the field. He has consistently delivered promised growth to shareholders and maintained a unique and enviable company culture.
He has led the LGI team to design, install, maintain and operate biogas recovery systems on more than 30 sites in Australia, including 7 biogas-to-energy facilities.
Adam's visionary leadership and commitment to continuous R&D has delivered some Australian "firsts":- the first new (non-transitioning) carbon abatement project registered under the Carbon Farming Act; the first siloxane removal system on a landfill biogas project; and, design and manufacture of bespoke biogas flaring system to meet Australian standards and conditions.
Adam's has held senior roles with waste company Wanless Enviro Services and landfill gas provider LMS Energy. He has electrical engineering knowledge and qualifications, specialising in industrial control systems.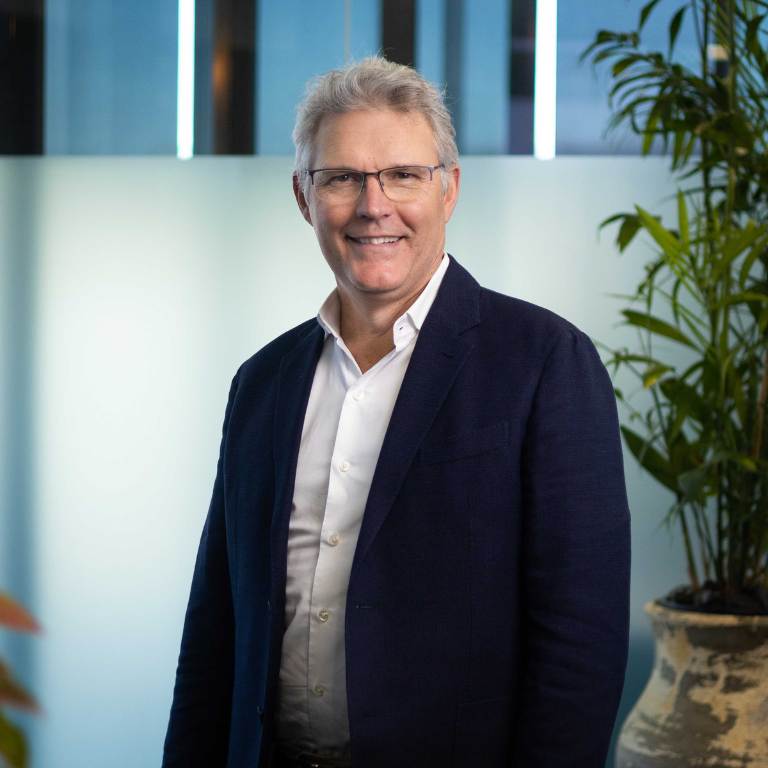 Timothy McGavin
Tim invested into LGI Ltd in 2011 as the cornerstone investor, backing Adam to execute the simple strategy of contracting as many landfills as possible, for as long as possible, to monetise the biogas to the highest value and best use and focus on generating renewable power and carbon abatement. He was appointed Chair of the Board from January 2018 – March 2021.
Tim is Founder and Chairman of Laguna Bay, one of the world's largest privately owned agricultural funds managers.
Laguna Bay is an institutional investment management firm specialising in Australian agriculture. The firm has a strong history of originating large agricultural deals, accessing top decile operators and generating superior returns for its clients.
Tim is a founding shareholder of Cobram Estate Olives Ltd (ASX:CBO), now the largest producer of extra virgin olive oil in the Southern Hemisphere and ranks in the top 10 largest single olive producers in the world.
Tim holds an MBA from Macquarie University, Sydney.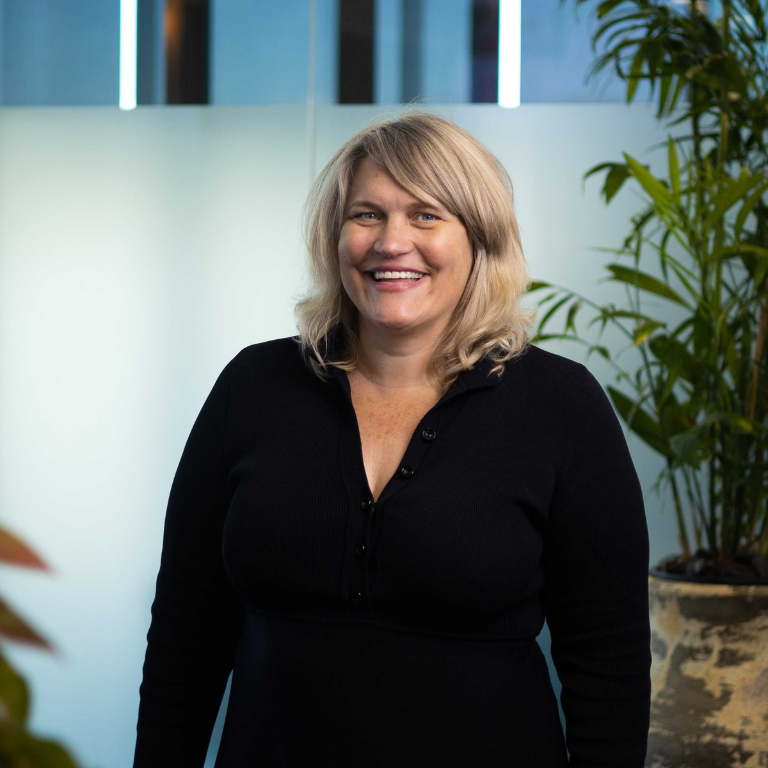 Abigail Cheadle
Abigail was appointed (Non-Executive Director) NED and (Audit & Risk Committee) ARC Chair of LGI Ltd in April 2021. Abigail is also Chair of Shriro Holdings Ltd (ASX: SHM) and NED and RNC Chair of Booktopia Group Ltd (ASX: BKG). She was formerly a NED and ARC Chair of Qantm Intellectual Property Ltd (ASX:QIP), SurfStitch Group Ltd (ASX:SRF), Novatti Group Ltd (ASX: NOV) and ISENTIA Group Ltd (ASX:ISD). Abigail's industry expertise is in professional services, technology, finance, and consumer products.
Abigail is a commercially minded Chartered Accountant with 30 years' experience working in Australia, Asia (17 years), Russia and Jordan. She has had an international executive career growing practices throughout Asia for global services firms Kroll, Korda Mentha, Deloitte and Ernst & Young in:- restructuring: sovereign debts, financial institutions, and listed entities (most notably increasing the market capitalisation of BFI Finance Tbk Plc over tenfold during her charge); forensic accounting; and risk management.
Abigail holds a Bachelor of Business from the Queensland University of Technology.
Andrew Peters
Andrew was appointed Non-Executive Director of LGI in January 2018 and is on the Audit and Risk Committee.
Andrew is an energy industry expert, and an independent legal and commercial advisor with over 30 years' experience of transactions, corporate advisory, energy policy and projects. He has worked with major energy and resource companies and governments including BHP, Xstrata, IPL, CS Energy, Seqwater, QUU, Manufacturing Australia and the Queensland Government.
Andrew held Executive and Senior Corporate Counsel positions in energy, infrastructure and professional services firms, including Partner in a commercial law firm, General Counsel and Group Manager – Legal, Regulatory and Compliance of an energy Government Owned Corporation, Project Director for several large Queensland State Government projects, and Project Counsel and Commercial Lead on large energy projects.
Also the MD of his business Energy Legal and commercial lead on significant energy infrastructure projects. Admitted to practice in the Supreme Court of Queensland, Supreme Court of NSW and High Court of Australia, and a graduate of the Australian Institute of Company Directors.
Andrew holds a Bachelor of Law from the Queensland University of Technology and is a Graduate of the Australian Institute of Company Directors.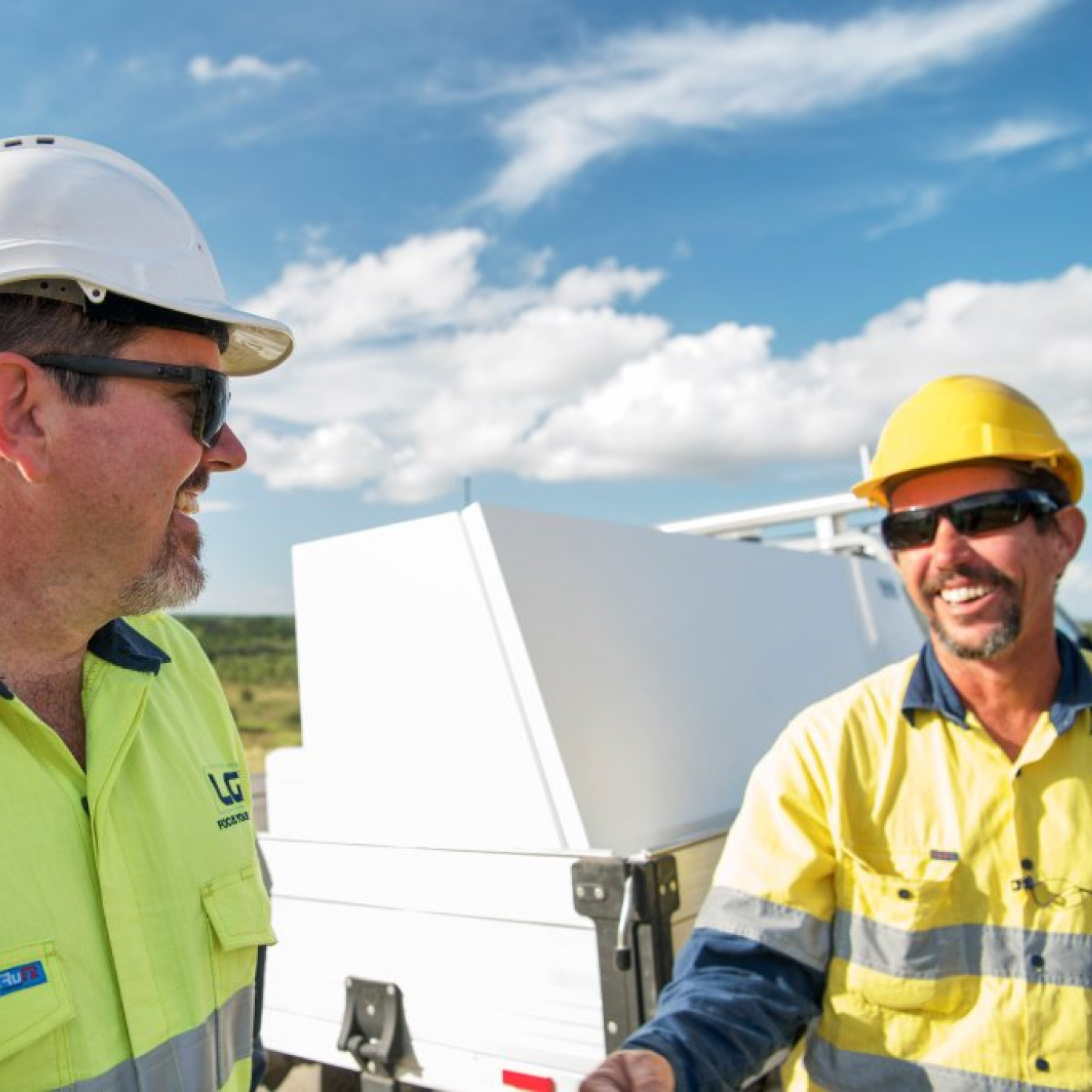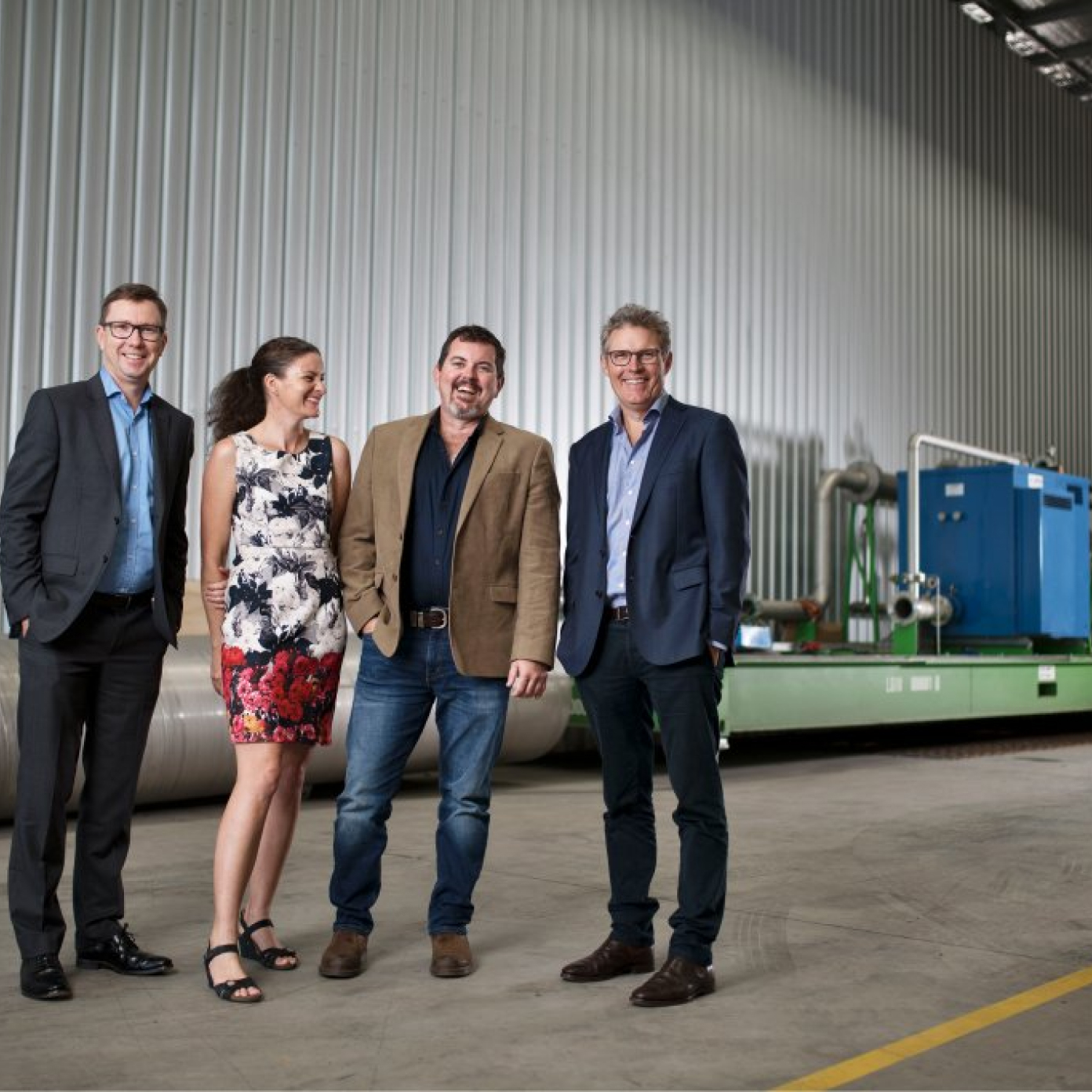 Culture & people - at
the heart of what we do.
We want people to learn and grow, innovate, create and solve, be courageous, do what's right and have fun and laugh along the way. When you work with us you will feel this difference, revel in it and benefit from it.
Working safely at LGI is celebrated and recognised. Safety is not treated as a separate item, as it is embedded in how we plan, prepare and undertake work. This is also how we approach sustainability.
Ours is a learning culture. People are encouraged to report hazards, share stories and talk openly about incidents and learn from them. We keep our methods simple and user friendly with a harmonised OH&S system to create more time for people to think about how to work safely.
LGI's positive culture with low staff turnover and a focus on training and preventative maintenance contribute to making our workplace safer.