Powering Homes with Landfill Biogas
Landfills across Australia can play a unique role in achieving a clean energy future. This is because the biogas generated from the waste which ends up in landfills can supply reliable renewable energy power (24/7) into local distribution grids.
Our goal is to focus on delivering dispatchable, renewable energy when it is needed and close to where the homes, businesses, solar panels and electric vehicles are, into the local distribution grid.
Combusting harmful methane gas in a flare or a power generator significantly reduces methane emissions. LGI's approach of abating harmful greenhouse gas emissions from landfills is measurable, immediate and irreversible.
LGI collaborates with the ACT Government for all aspects of the project – design, install, operate, maintain and upgrade of the renewable power project in our nation's capital.
Currently a 4MW facility, which will be upgraded to a renewable hybrid with 50% more generation capacity and a 20MW grid connection in 2024 and a 12MW battery energy storage system (BESS) in 2025.
This site also features a siloxane removal system (SRS) integrated with the power station, which was pioneered by LGI in Australia.
In our first year operating the site, LGI doubled the amount of carbon abatement, power generation and biogas extraction. This increase is continuing as the landfill receives more waste and LGI upgrades the gas extraction system and expands the project.
This renewable energy project has turned the Mugga Lane Resource Recovery Centre into an energy generation and carbon abatement powerhouse!
Renewable energy
105 GWh generated since June 2020
Biogas captured
89.3 million m3
Carbon abatement
848 thousand tonnes (t CO2e - environmental benefit)
ACCUs created
97 thousand Australian Carbon Credit Units*
Seedlings planted
14.1 million seedlings planted for 10 years (t CO2e)
As of September 2023
"The addition of battery storage will be game changer for the sector, as it will allow LGI to convert biogas into renewable electricity from a landfill and store the power in an onsite battery for use when it is most needed."
– Jarryd Doran (LGI COO)
When organic waste decomposes, it releases various gases into the atmosphere. One of those is methane, which is 28 times worse for climate change than carbon dioxide.
Capturing and processing landfill biogas transforms this harmful gas into a valuable resource — dispatchable, flexible energy.
Supporting the region with jobs, reliable, affordable energy and enhanced local distribution grid system strength, where the demand is located.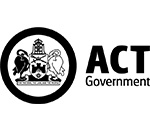 Dispatchable, flexible renewable energy

Reduces greenhouse gas emissions

Best practice landfill management

Improves local air quality

Reduces landfill odours

Reduces demand for fossil fuels

Stabilises the local electricity system

Stores energy in batteries for efficiency
Landfills will be part of the waste management system for many more years and even if they all closed tomorrow, they'll keep producing harmful methane gas for decades. However, we can and should minimise their impact on the environment and turn them into a positive by making 100% renewables possible sooner.